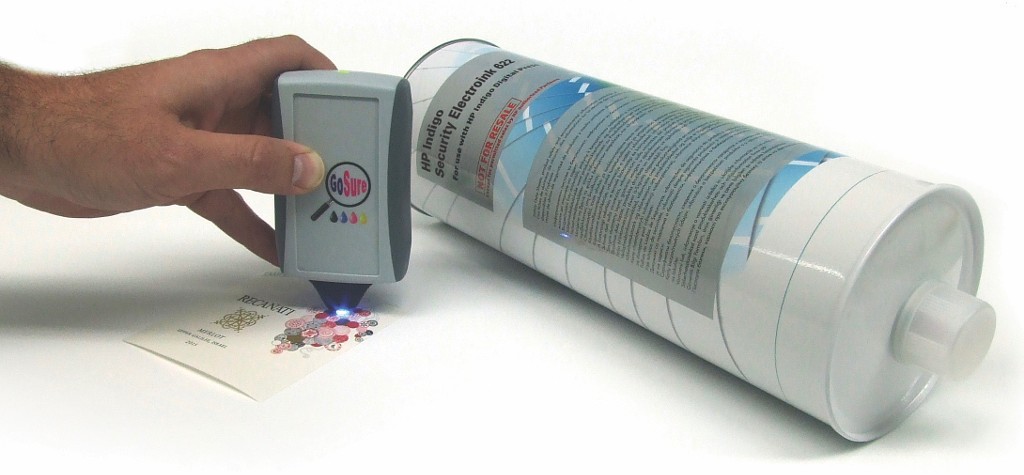 HP Indigo and Bsecure have joined forces to combat counterfeiting - introducing GoSure, the machine-readable counterfeit protection solution developed for printing on HP Indigo digital presses.
GoSure consists of two elements – GoSure security ink, formulated for printing on HP Indigo digital presses, and the GoSure authenticator, a convenient handheld verification device.
GoSure - Machine Readable Counterfeit Protection

GoSure Benefits:
* Level 3 machine-readable security.
* Covert counterfeit protection (invisible).
* Integrated seamlessly into any graphics.
* Reliable and flexible security solution.
* Bsecure, the security ink supplier, developed and provides the unique dedicated Authentication Reader for customers.
* Easy to use GoSure Handheld Reader for authentication in the field.